Build Custom Joomla Components in Minutes
Generate a fully functional, ready to install, custom Joomla! component in no time.
Get started
128,027
components created by
64,498
members... and counting!
Free
Completely free to use for single table components. Unlimited tables and technical support from €19/month.
From idea to zip file in minutes
Mock up an idea and download a zipped component in minutes. Great as base for further development or a quick demo for a client.
Both admin and front end
Quickly make a full CRUD [?] interface in both the admin and front end. Integrates with ACL [?]
Easy to use
Intuitive and fast, point and click interface designed for both novice and advanced developers alike.
Beautiful MVC code
Generate well formatted Joomla MVC code following the Joomla standard. Always up to date. No mess. No Bloat.
More than 40 field types
Select from more than 40 different field types. Set which fields are included in forms, lists, search and filters.
Save Time
Save several hours of tedious and repetitive development time per component. Complex projects could save you weeks.
Learn from the best
Learn how to develop Joomla components by looking at our generated code and save hours of frustration.
What our users say
Just easy to build components with this service.
Peter, Developer
AFS
This tool saved us hundreds of hours. Would love to see it for other popular frameworks.
Antanas, Sys. Admin
IT Broliai
I really enjoy using the Component Creator because it gives us what we need for our development needs.
Alloh Jean
, IT Cordinator
ATL FM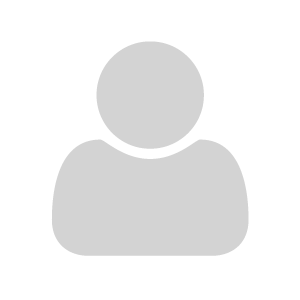 I love Component Creator! It's truly a game changer for Joomla. It has great features, and it seems like every time I visit the site they keep adding more and more. This is an essential service for any serious Joomla developer.
Custom Components Developed by us
Need a more complex solution? Why not get it from the experts? The team behind Component Creator now offers custom component and website development at competitive rates.
Contact us
Blog
24 Apr 2018
On Monday April 23rd at about 7 pm the table storing all the components created by Component Creator users was unfortunately emptied. We are still investigating how and why this happened, but we are leaning towards a corrupted database file.
We have restored a backup of that table from April 22nd. This unfortunately means that some work our users have been doing might be affected. Any affected component (components created between the 22nd and the 23rd) has been restored as com_restored. If you have this component in your account, please review it and rename it.
Any changes to tables, fields, views etc., should not have been affected.
To prevent this issue from happening again we are implementing increased logging, as well as adding more frequent backups to our backup schedule.
We are very sorry for the inconvenience this may have caused you.
22 Aug 2017
As you can see, the new version 3.0 of Component Creator has launched, and it brings a brand new and fully responsive design. But that's only part of the latest changes. The new version comes fully packed with great new features:
17 Aug 2017
Today we are announcing that non-premium accounts will no longer be able to add more than 30 fields per table. Additionally, starting September 1st, 2017 these users will no longer be able to build components with more than 30 fields.
Why this limit?
During our migration to the new design we discovered that a large portion of our users is adding too many fields to their tables. In some cases, users have added as many as 200 fields to one table. We have decided to prevent this from happening from now on for several reasons.